A CARAVAN RALLY - WHY NOT TRY ONE?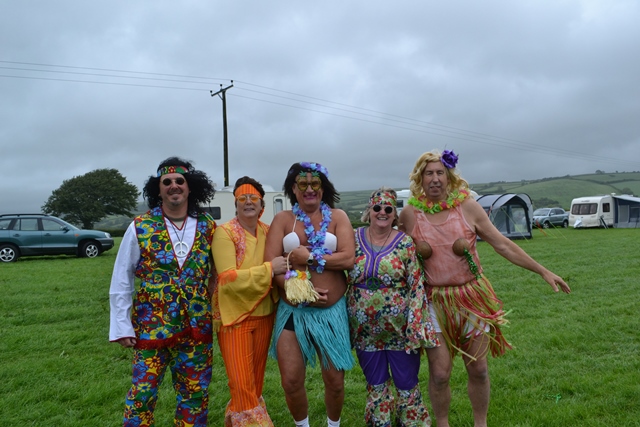 What are they all about?  Have you never been on one?  Are you apprehensive? 
You have made the first step by joining our Centre.  The word 'rally' sometimes conjures up this image of knobbly kneed, khaki shorted men ( and women) running around a muddy field like demented scouters, but read on.  A caravan rally can mean many things, from a weekend in the country to a two-week Continental holiday, but all rallies are for your pleasure and are Caravan Club Members enjoying a common interest.  You will see our latest Rally Book on the website (available on hard copy HERE or from the Flag Officer on a rally). Read through it, especially the notes for ralliers, see if there is an area you would like to visit or an event you would like to attend.  The Devon and Cornwall Centre would be very pleased to welcome you to any of these rallies.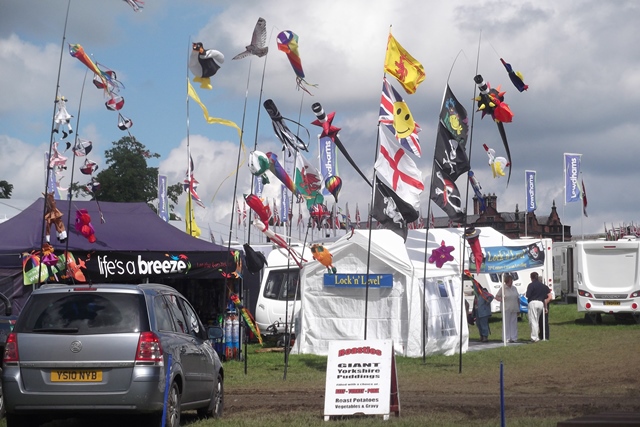 Firstly, choose the rally, then send a completed booking form and deposit to the Rally Steward whose name appears with the rally details.  Give at least ten days notice (holiday rallies require more notice) when booking; the Steward will not acknowledge your booking unless the rally is full.  If you require confirmation of your booking please request this and enclose a stamped addressed envelope with your booking slip.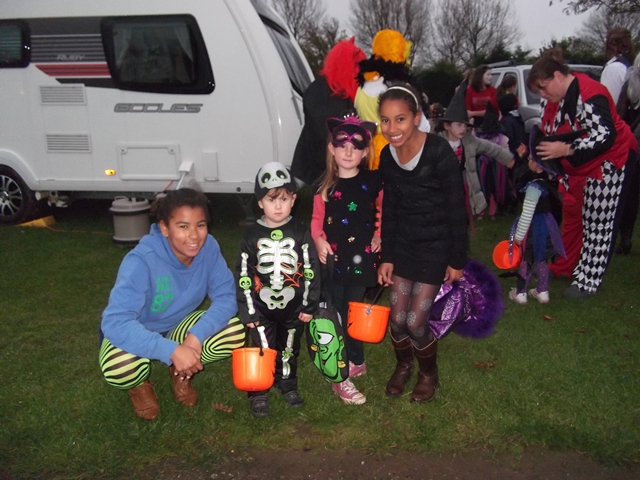 When attending the rally you will need some blocks and plank or a wedge (called a 'Prout' in our Centre) to level the caravan, your own toilet facilities and a container to fill the reservoir (toilets must never be taken to the drinking water tap), a means of taking your dry rubbish home, a drinking water container and filler pipe and a waste water container.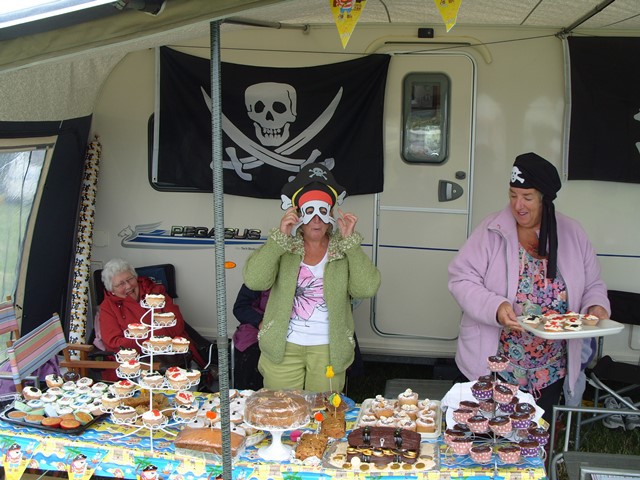 Before you set off, check the site directions against a map.  When you get near to the venue you will find rally signs to help you.      These are yellow arrows, with

D & C

in black. Follow these to the site.  When arriving on the site please keep to 5 m.p.h., there may be children running around.  Stop at the Stewards caravan, which will be marked with a sign and let him know that it is your first rally.  The Steward will give you an envelope, which contains details of the cost of the rally, an attendance list of those on the rally, a programme of events and a plaque if requested.  The plaque is a small plastic momento of attending the rally.  Please pay the Steward the money due and then he will assist you to level your caravan with the offside front corner of your caravan next to a marker peg.  When you have unhitched your caravan, please park your car on the offside (driver's side) of your caravan, this allows everybody their own space and allows access in case of emergency.  The Steward will tell you of water, waste water and chemical toilet emptying facilities that are available.  He will also tell you of any other information pertaining to the rally.  Do not feel obliged to participate in any events that are being organised, your wishes will be respected.

Another Ladies Charity Rally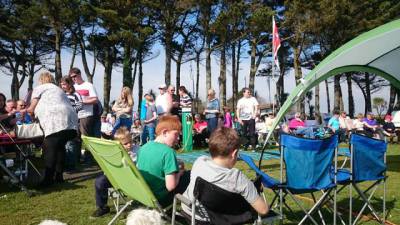 During your first rally, the Centre Chairman, or his representative (Flag Officer) will come and welcome you to the Centre and answer any questions you may wish to ask.  The Flag Officer will also tell you about 'Flagpole' which is a gathering of the ralliers when news and information of future events is given and the Flag  Officer thanks the Stewards for running the rally.  He also welcomes visitors from other Centres and new members and presents them with a plaque to commemorate their first rally. We all rally for pleasure and ralliers make new friendships quickly.  On your first rally you  may not know any other members but we hope our welcome and friendship will make you want to rally again.